Shopping Cart
Your Cart is Empty
There was an error with PayPal
Click here to try again
Thank you for your business!
You should be receiving an order confirmation from Paypal shortly.
Exit Shopping Cart
De sprong in jouw ontwikkeling
| | |
| --- | --- |
| Posted on April 27, 2019 at 10:55 AM | |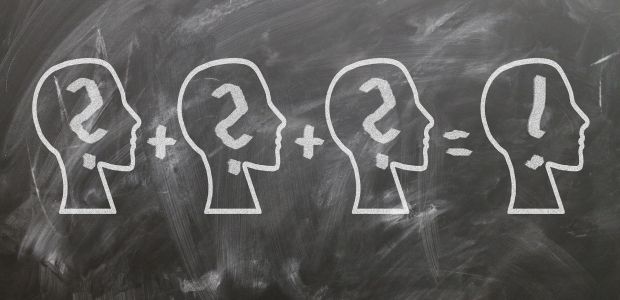 Vorige week vrijdag ontving ik een mail van de juf van mijn oudste dochter. Mijn dochter zit in groep 8 en heeft vorige week de Cito-toets gedaan. Gelukkig was ze er van tevoren niet vreselijk zenuwachtig voor, tot ze de avond ervoor huilend op de trap uit het raam zat te kijken om wat rustiger te worden. Ze was bang voor hoeveel ze zou moeten lezen, ondanks dat ze gebruik mocht maken van de voorgelezen versie. Al sinds groep 3 weten we dat ze dyslexie heeft en heel hard moet werken om eruit te krijgen wat erin zit. Jaar na jaar heeft ze veel begeleiding gehad van binnen en buiten de school, maar nu kwam het toch echt neer op wat ze zelf zou laten zien. Wij hadden het volste vertrouwen in haar en hebben nooit druk op de toets gelegd. Zolang ze goed haar best doet en laat zien wat ze kan, komt ze er wel. Zo hebben we haar ook altijd opgevoed. Toch kwam alle stress er ineens uit. Ze wist het allemaal wel, maar vond het toch lastig om alles te overzien.
De dagen van de Cito verliepen eigenlijk heel soepel. Elke dag kwam ze rustig en enthousiast thuis. Ze had er vertrouwen in, en bovendien had de onderwijsassistent die haar begeleidt haar regelmatig even opgezocht wat haar een goed gevoel gaf. Daarnaast had de juf 's middags erg haar best gedaan om er steeds weer iets leuks van te maken. Haar juf is echt geweldig; ze begeleidt de kinderen op emotioneel en intellectueel vlak en maakt belangrijke dingen bespreekbaar in de klas. Afgelopen vrijdag, Goede Vrijdag, ontvingen we dus een mail van de juf dat ze gesproken had met de vervolgschool en dat ze graag nog met ons zou afspreken om de niveaukeuze door te spreken, of we komende dinsdag langs wilden komen. Mijn eerste reactie was: er zou toch niks mis zijn? Afspreken in de vakantie? Maar natuurlijk zouden we naar school komen.
Samen met mijn dochter ben ik naar school gegaan. Uiteindelijk hebben we een hele poos met de juf zitten praten. De combinatieklas waar we voor wilden gaan, werd niet aangeboden door de school van onze keuze. Ze zou dus moeten kiezen tussen twee niveaus. De juf had de situatie uitgebreid met de school doorgesproken en wilde dit ook met ons bespreken. Deze juf maakte dus niet alleen tijd vrij voor een uitvoerig gesprek met de docent van de middelbare school, maar wilde ook graag in haar vakantie met ons spreken. Ze heeft ons de situatie uitgelegd en met ons doorgesproken waarna ik ook met mijn dochter kon bespreken wat we vanuit thuis belangrijk vinden en waar onze voorkeur naar uit gaat. We konden heen en weer vragen stellen en mijn dochter meer duidelijkheid geven over wat haar zo meteen te wachten staat en wat ze aan begeleiding kan verwachten, maar ook wat we van haar verwachten.
Na het gesprek moest ze eerst alles laten bezinken, maar vanochtend wist ze mijn vriend al volmondig te vertellen dat ze haar keuze gemaakt had. Ondanks dat ze het heel spannend vindt, gaat ze toch voor het hogere niveau van de twee keuzes. Ze wil de sprong wagen en zien waar ze uitkomt. Wat ben ik ontzettend trots op haar en zo dankbaar voor deze juf.
Categories: Nederlands
/